Height Safety Inspection & Testing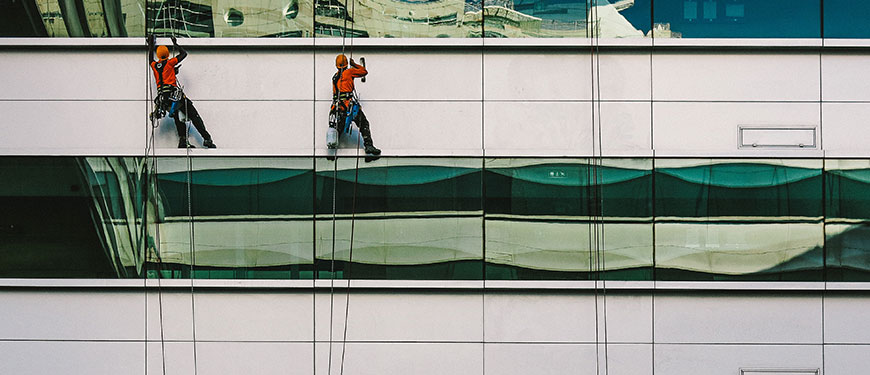 It is a legal requirement that all fall restraint or arrest, rescue and rope access systems are inspected, tested, tagged and supported with formal certification.
Following installation, all systems must be inspected and tested annually by a suitably competent and qualified person to ensure they are fit for purpose; in accordance with the Work at Height Regulations 2005, BS 7883, BS EN 795, BS EN 353-1, BS EN 353-2, and manufacturer's specific recommendations.
Rope access systems are also subject to the Lifting Operations and Lifting Equipment Regulations (LOLER), which stipulates six monthly inspections. Personal protective equipment (PPE) should also be inspected at least every 6 months, depending upon use.
If certification expires, or a system is subjected to a fall, it is your responsibility to ensure it is inspected, repaired where necessary, and recertified before further use.
Omega Red Group provides nationwide coverage using our highly experienced and trained team of engineers. All Omega engineers are approved to install and service a wide range of market leading fall protection and access systems.
Customers can rely on our CRM system and dedicated scheduling team to manage their annual recertification. Customers will be notified, two months prior to an expiry date that a visit is required, to ensure the testing programme is in place and that compliance is maintained. In the event of system failure, or non-compliance, a full report and guidance on the required remedial action will be provided; together with the associated costs.
The Omega height safety team can inspect, test and certify all of the following:-
Cable and rail based horizontal and vertical safety systems
Fixed and free standing guard rails
Walkways
Mobile man anchors
Fixed cat ladders
Eyebolts including "Pushlocks"
Davit arms
Rope access systems and abseil anchors
Flag poles
Gantries
Cradles
Christmas decoration anchors
Personal protective equipment