Bespoke Luxury Tree Houses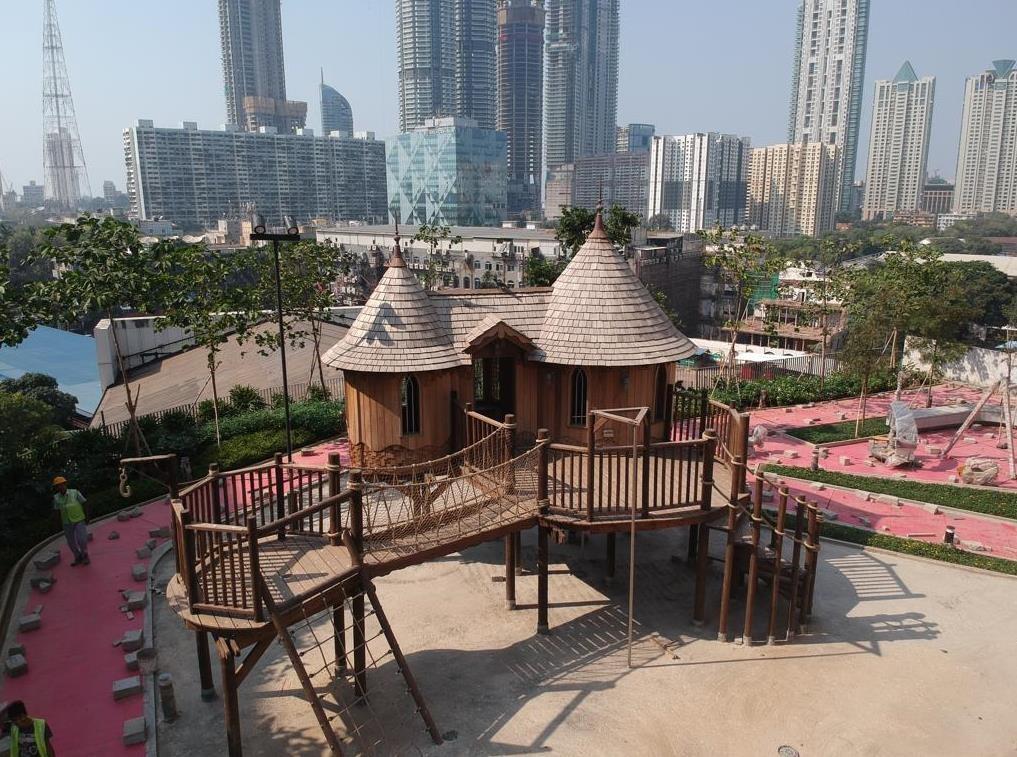 Client: Blue Forest (UK) Ltd (for the Lodha Group)
Blue Forest (UK) Ltd, based in East Sussex, has established a reputation as one of the world's leading treehouse consultancies. Contracted by the Lodha Group they were asked to supply and install three luxury tree houses, complete with lightning protection systems, on the roof top of a tall residential building in Mumbai. Omega was selected to supply the components to allow the installation of the lightning protection systems.
The Lodha Group, founded in 1980, is India's premier real estate developer of a wide range of commercial and residential properties; often building luxury bespoke structures.
Omega supplied and shipped all of the necessary parts for the successful construction project, ensuring that all complied with the requirements of the IEC/BS EN 62561 series of documents.