Loughborough University Elite Athlete Centre, Hotel and Student Village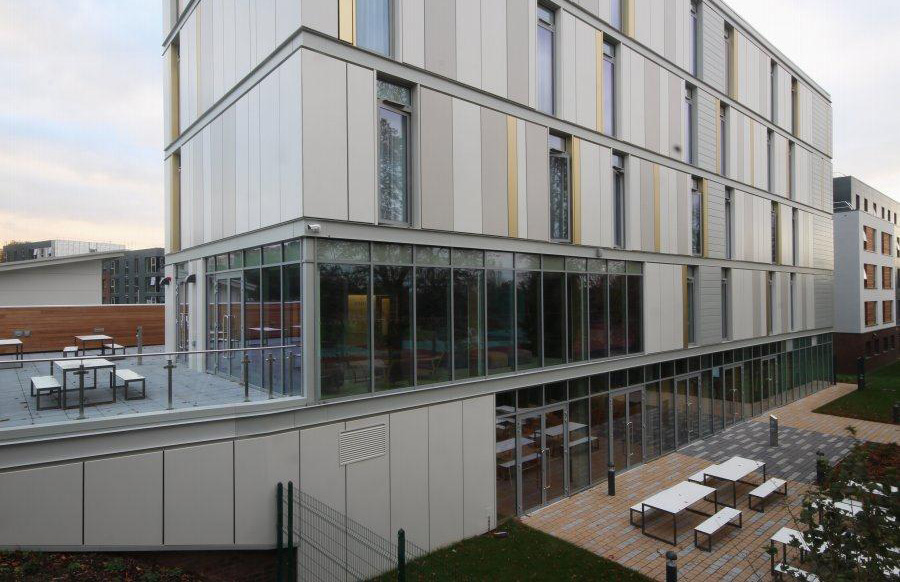 Client: Electract Ltd (for Bowmer + Kirkland)
As part of Loughborough University's ongoing commitment to students, almost £50 million has been invested to create a five-storey Elite Athlete Centre and hotel, and a student village of 500+ bedrooms, in the heart of the Loughborough campus.
The hotel provides 44 specialist bedrooms, including eight fully DDA (formerly the Disability Discrimination Act 1995, now part of the Equality Act 2010) compliant accessible rooms; alongside 20 altitude rooms, where the climatic conditions can be adjusted to simulate altitudes of up to 5,000 metres, saving the need for athletes to travel overseas. This is complemented by a high-performance nutrition restaurant and café. The multi-building student village has a mixture of en-suite bedrooms and cluster flats, and is open 24-hours a day, 365 days per year.
Working for Electract Ltd, Omega designed and installed all of the required BS EN 62305 lightning protection systems for the Bowmer + Kirkland delivered project.